The comap's i-step control board is used to control the gas mixer of a gas engine , and the user can automatically control the mixer control relative to the rated power of the engine. The engine speed also increases relative to that. The I-step card has three modes:
Calibrated as position feedback

Calibrated automatically at zero percent point

Calibrated automatically at 0 and 100 percent
The i-step card has a variety of inputs and outputs that can be used to control, including these inputs and outputs:
Simultaneous dual-step motor drive control, sensor inputs for position zero and 100%, which can automatically calibrate the mixer valve, the canbus network port that can communicate with other cards It transmits position and calibration information to other controllers, the analog output for transmitting position to other controllers that can process processing and valve positions.
The i-step card settings allow it to perform rotation speed, number of initial steps, calibrated modes and maximum distances, and position offsets.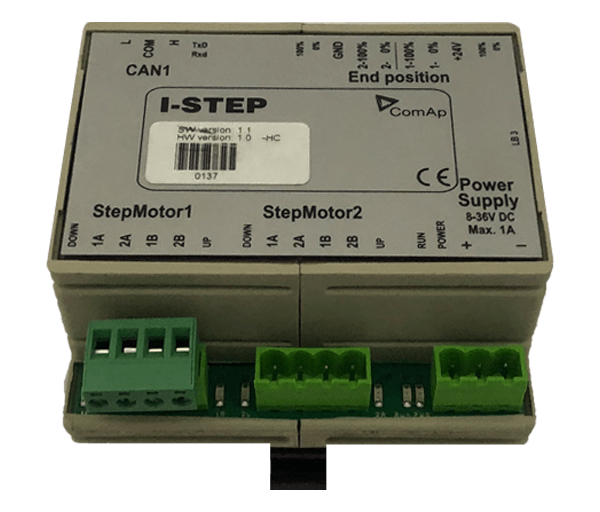 Ayriko services related to I-step control board
Aeroico company, with its associated personnel and sufficient experience, is able to install the equipment on various gas engines such as caterpillar, wartsilla, mwm and so on,