Fuel and air control valve
Fuel and air control valve is an equipment which is responsible for fueling relative to engine power and other parameters which are relative engine conditions, the valve is connected to a computer by the RS232 port and has three working modes such as  Analog Input and Output Control, CANBUS Controller, PWM Controller. In this model the fuel meter information is transmitted by the CANBUS network and the amount of fuel burned enters the system, As a result the motor becomes stable.
In this valve model, the pressure gauge is read by a pressure sensor mounted on the fuel meter, After analyzing it, the command is routed through the main board to a DC motor, which then performs the opening and closing of the valve.The curve of the opening of the fuel meter is linear; That is, by increasing the engine power the valve opens at a proportion of the settings made, which results in a larger volume of fuel entering the combustion chamber.
ECM according to entered settings such as:
fuel quality
gas specific
gravity heat rate
Set point LHV (up)
Set point LHV (lower)
In terms of fuel settings, it releases the reaction curve of the fuel valve and accordingly the fuel valve adjusts to its proper position relative to the steering ratio issued.If the value is not set correctly, the NOX level will increase, which will negatively affect the engine performance.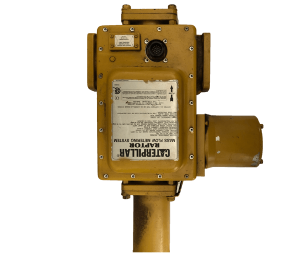 Ayriko services in the field of repair and service of fuel meter
Ayriko's company has been able to service and plan this equipment, with many years of experience, and to address all related issues.